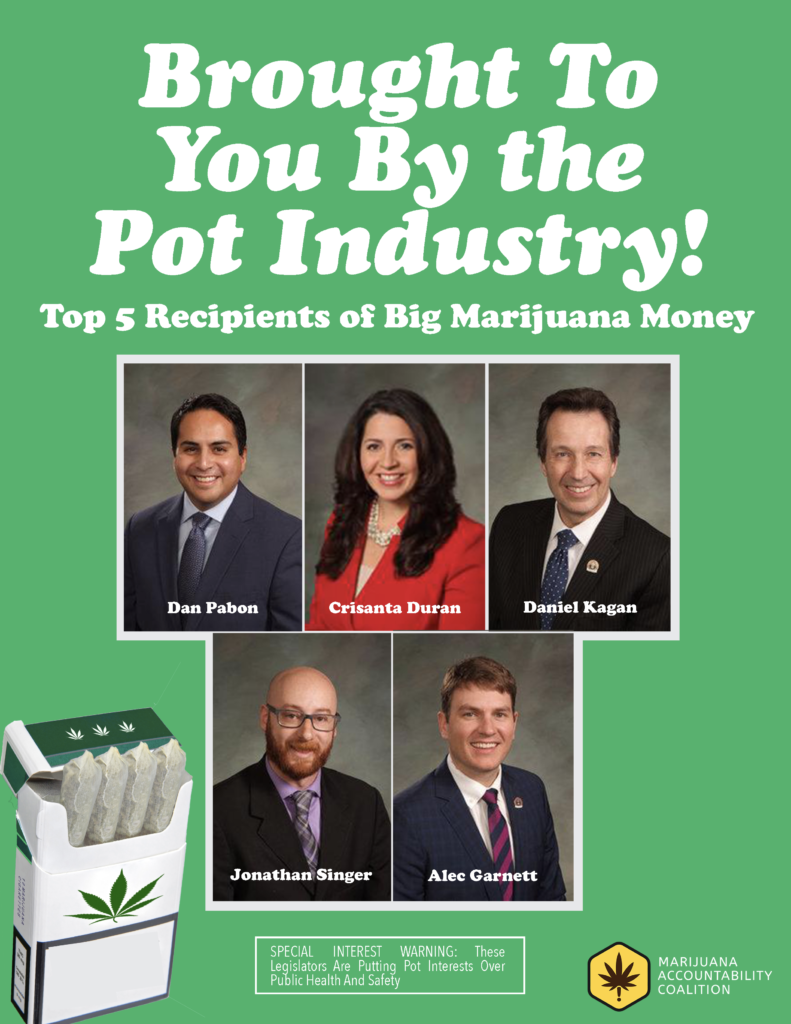 Though each of these leaders may say that they stand for family, community, public health and safety, and the youth of our state, their contribution disclosures say otherwise. How can they possibly objectively weigh in on what is best for our community when they are accepting contributions as fast as they can receive them?
Representative Dan Pabon (D), Denver county, district 4
Speaker of the House of Representatives, Crisanta Duran (D)
State Senator Daniel Kagan (D), Arapahoe county, district 26
Representative Jonathan Singer (D), Boulder county, district 11
Representative Assistant Majority Leader Alec Garnett (D), Denver county, district 2
As a Coloradoan, parent, and public health advocate, it is disturbing to see our state's leaders succumb to big industry's deep pockets. This grotesque example of corrupt and conflicted leaders is why The MAC exists.