Alright folks, here we go again!
Mr. (Peter) "Marijuana" Marcus began as a Colorado journalist, reporting on the woes of the big industry, but now…  He is the communications director of the Terrapin Care Station, a national marijuana commercialization company.  But alas, it is the saga that occurred in between his leadership transitions that makes this story worthy of being featured in this blog.  Marcus got engaged to a woman from Sewald / Hanfling, a Colorado lobbying firm; which represents Native Roots, another monster player pushing forward the commercialization of marijuana.  After this albeit brief engagement, whatever transpired, was enough to have Mr. Peter Marcus go from a small time authentic writer to a sell out big industry fanboy and is now Mr. Marijuana Marcus.
So glad we are resorting journalistic integrity and are keeping all of the good reporters from going over to big industry.  Not.
Kristen Wyatt also left traditional journalism for a big marijuana industry communication position, but we always knew she was going to sell out as evidenced by this and other tweets. To the Associated Press… Nope. No media bias when AP reporter "likes" this post.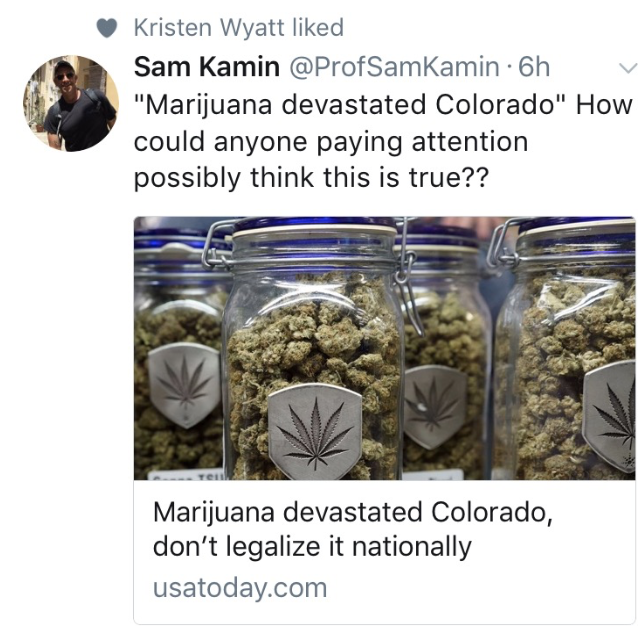 If you have content that strengthens our ability to fearlessly investigate, expose, challenge, and hold the marijuana industry accountable, please contact us.